Posts: 1090
Joined: Sun Jan 18, 2015 8:24 am
Location: In the ocean~
Recommend your favorite dramas here. Dramas that you recommend can be from any language~
One day one post though~
---
Posts: 863
Joined: Fri Jan 16, 2015 10:41 pm
Location: Retirement Village
Contact:
I'm going to recommend the korean drama
Pinocchio
~ It's a very good series about how the media sensationalizes so much. While a lot of it could be considered a bit exaggerated, it makes you think/wonder just how far the media would go just to get a good headline/ratings.
There's also some nice romantic scenes and a few nice plot twists that I enjoyed.It's kinda like you expect the drama to go a certain way because they always do, but this one proved me wrong. Lol. Oh, and be prepared for feels!!! Lots of them!
[spoiler]
Awesome badge made by Myeolchi <3333
[/spoiler]
---
Posts: 885
Joined: Wed May 13, 2015 1:18 am
Location: Atlanta!
Contact:
YOO I've never watched it before, but I heard the k-drama "Kill Me, Heal Me" was really good! Like even the people who usually ridicule Korean dramas and have a hard time enjoying them loved this one!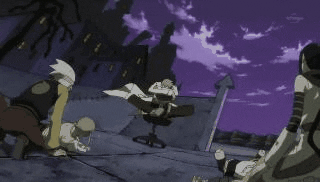 ---
Posts: 82
Joined: Mon Feb 02, 2015 8:49 am
Location: United States
Contact:
Anyone who loves k-dramas should check out My Love from Another Star!


Here is the synopsis:
Do Min Joon (Kim Soo Hyun) is an otherworldly beauty, literally. After crash landing on Earth 400 years ago, Min Joon has diligently observed humans for centuries, ultimately coming to cynical conclusions. On top of being a super babe, Min Joon's got enhanced vision, hearing and agility — all the more reason to believe he's superior to everyone on Earth. That is, until he pursues the beautiful actress Cheon Song Yi (Gianna Jun) for a romance out of this world (
DramaFever
).
"to the world you may be one person,\nbut to one person you may be the world."\n-unknown\n\nI got this quote from a magnet.
---
Posts: 117
Joined: Sun May 22, 2016 7:45 am
Location: In some kimchi
Contact:
IS NO ONE LITERALLY GOING TO RECOMMEND HEIRS?! (kind of cliche in the sense of rich boy/poor girl) but it was one of my favorites (stars Lee Min Ho from Faith and Boys Over Flowers and Park Shin-Hye from Heartstrings and Pinocchio) My Love from Another Star was good too

Modern-Day Type Dramas
-Bride of the Century (stars Lee Hong Ki from F.T. Island)
-Bridal Mask (wow two titles with some sort of bride yet have nothing to do with each other) (stars Joo Won from Good Doctor)
-Healer (stars Ji Chang-Wook from Empress Ki)
-Descendants of the Sun (super popular at the moment)
-Flower Boy Next Door (stars Park Shin-Hye from Heirs and Pinocchio, Yoon Shi-Yoon from High Kick 2)
-Flower Boy Ramen Shop (plot is in no way alike to the one above) (stars Jung Il-Woo from Moon Embraces the Sun)
-High Kick 2 (Through the Roof)
-Emergency Couple (stars Song Ji-Hyo from Goong and Running Man, Choi Jin-Hyuk from Heirs)
-Good Doctor
-Hyde, Jekyll, and I (stars Han Ji-Min from Yi San and A Jewel in the Palace [Dae Jang Geum])
-Dream High (stars Bae Suzy and Kim Soo-Hyun from My Love from Another Star and Moon that Embraces the Sun)
-Sweden Laundry
-The Suspicious Housekeeper
-Running Man
-Boys Over Flowers (stars Lee Min-Ho from Heirs and Faith and Kim Bum from Goddess of Fire, Jung Yi)
-Heartstrings (stars Park Shin-Hye from Heirs and Pinocchio)
-My Girlfriend is a Nine-Tailed Fox (stars Shin Min-Ah from Arang and the Magistrate)
... Well that was a lot.
Now, if you're more into historical dramas.... (actual Bridal Mask takes place during the 30s and Descendants of the Sun during the Vietnam War [?])
Historical Dramas
-Jewel in the Palace (more commonly known as Dae Jang Geum) (stars Lee Young-Ae, Han Ji-Min from Yi San and Hyde, Jekyll, and I, Ji Jin-Hee from Dong Yi and)
-Dong Yi (stars Han Hyo-Joo and Ji Jin-Hee)
-Empress Ki (stars Ha Ji-Won from Hwang Jin Yi and Ji Chang-Wook from Healer)
-Yi San (stars Han Ji-Min from Jewel in the Palace and Hyde, Jekyll, and I)
-Moon that Embraces the Sun (stars Kim Soo-Hyun from My Love from Another Star and Dream High and Jung Il-Woo from Flower Boy Ramen Shop)
-Okjunghwa (The Flower in Prison)
-Tree With Deep Roots
-Queen Seon Duk
-Hwang Jin Yi (stars Ha Ji-Won from Empress Ki)
-The Goddess of Fire, Jung Yi (stars Kim Bum from Boys Over Flowers and Moon Geun-Young from Painter of the Wind)
-Secret Door
-Iljimae (stars Lee Joon-Ki from the Scholar that Walks in the Night and Arang and the Magistrate and Han Hyo-Joo from Dong Yi)
-Painter of the Wind (stars Moon Geun-Young from the Goddess of Fire, Jung Yi)
-Arang and the Magistrate (stars Lee Joon-Ki from Iljimae and the Scholar that Walks in the Night and Shin Min-Ah from My Girlfriend is a Nine-Tailed Fox)
-The Gu Family Book
-Faith (stars Lee Min-Ho from Heirs and Boys over Flowers)
...I watch more historical dramas than modern day ones (the ones I recommended for the modern-day type were either watched my me or strongly recommended by a friend of mine)
...Now for the dramas adapted from a manga/manhwa/book
Adaptation Dramas
-Goong (stars Song Ji-Hyo) [based on Goong the manhwa]
-Playful Kiss (stars Kim Hyun-Joong from Boys over Flowers) [based on Itazura na Kiss the anime/manga]
-Tomorrow's Cantabile [based on Nodame Cantibile the manga/anime]
-Cheese in the Trap (stars Park Hae-Jin from My Love from Another Star) [based on Cheese in the Trap the Webtoon]
-Orange Marmalade (although it's nothing like the webtoon lol) [based on Orange Marmalade the Webtoon]
-To the Beautiful You [based on Hana-Kimi the manga/anime]
-Switch Girl (Japanese Drama) [based on Switch Girl the manga]
...This took a while... o.o
---
Posts: 885
Joined: Wed May 13, 2015 1:18 am
Location: Atlanta!
Contact:
Kuro_ wrote: -Descendants of the Sun
^I second that recommendation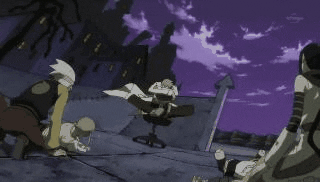 ---
Posts: 174
Joined: Fri Feb 20, 2015 3:47 am
Location: 中国北京
I will definitely recom. Bromance a Taiwanses drama.. (hey before me to judge here search it before react okay lol)..

search it to google or to yahoo.. im too lazy to post there bckground drama hahah
---
Posts: 885
Joined: Wed May 13, 2015 1:18 am
Location: Atlanta!
Contact:
KDRAMA: GOBLIN
BC WHY NOT YOU MIGHT LIKE IT idk *is crying internally* TvT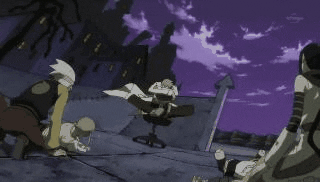 ---
Posts: 863
Joined: Fri Jan 16, 2015 10:41 pm
Location: Retirement Village
Contact:
*shyly recommends
Drinking Solo
starring Ha Seok-Jin*
It's a great slice of life comedy/drama with so much food porn. I was always so hungry when I watched each episode (even though I just ate lol)
[spoiler]
Awesome badge made by Myeolchi <3333
[/spoiler]
---
Who is online
Users browsing this forum: No registered users and 2 guests