Posts: 1090
Joined: Sun Jan 18, 2015 8:24 am
Location: In the ocean~
We found 2 meters tall viper in our office
Just like this one....
[spoiler]
[/spoiler]Wonder where it came from o.o
---
Posts: 174
Joined: Fri Feb 20, 2015 3:47 am
Location: 中国北京
I just recieve a girly journal from a random x-mas party to my friend
ha-ha-ha
---
Posts: 263
Joined: Wed Jan 28, 2015 7:25 am
Location: Wherever.
Contact:
I confess that I really, really hate this certain scanlations group right now. I've just been keeping it in for the past month or so. I understand why they're doing what they're doing, but they're making it hard for everyone else. If they so want to protect themselves from copyright shit, then they should just drop that series. I will just wait for the official releases myself - as if my country can import anything, so it most likely means I'll just stop reading it.
\n\nArs longa, vita brevis, occasio praeceps, experimentum periculosum, iudicium difficile.\n Life is short, art is long, opportunity fleeting, experience perilous, and decision difficult.
---
Posts: 1090
Joined: Sun Jan 18, 2015 8:24 am
Location: In the ocean~
I confess that I am listening to 4MINUTE's HATE and Ryeonggu's The Little Prince non-stop
/slowly ruining myself/
---
Posts: 14
Joined: Fri Jan 30, 2015 2:50 pm
I confess that I've been devoting myself to household chores for the last 2 days xD
---
Posts: 174
Joined: Fri Feb 20, 2015 3:47 am
Location: 中国北京
I confess.. I miss this forum
---
Posts: 117
Joined: Sun May 22, 2016 7:45 am
Location: In some kimchi
Contact:
I confess that I can't say that I too miss this thread because i didn't even know it existed until today
---
Posts: 174
Joined: Fri Feb 20, 2015 3:47 am
Location: 中国北京
I confess... I just watch the trailer of Watchdog 2 ... and the protognist is N word~ well its cool but I just notice the clothes like iraq in watch dog 1. and that game I will rate to my taste is 7/10... its just like..... GtA 5 -_- ... are't they copying that game!?!? come'on! UBISOFT! make ur new style
---
Posts: 885
Joined: Wed May 13, 2015 1:18 am
Location: Atlanta!
Contact:
I confess that I'm always watching for kids' reactions to me because...do they think I'm weird? Do I bore them? I always worry about these things -w-'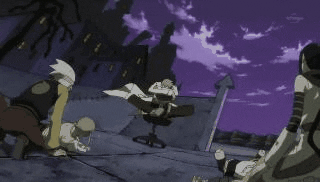 ---
Posts: 174
Joined: Fri Feb 20, 2015 3:47 am
Location: 中国北京
I confess.. lately im always read manhwa... what's wrong with me... hmmmnn
---
Who is online
Users browsing this forum: No registered users and 1 guest